Announcement
Latest company announcements related to new online marketing, web design and web content projects carried out by us.


On Target creates digital presence for branding & marketing start-up
Navi Mumbai digital marketing agency On Target is pleased to announce that it has helped create the web presence of another Navi Mumbai based marketing and branding start up, YRSK Marketing. The latter offers a wide range of marketing and promotion services including event management & marketing, branding and corporate gifting and lead generation. The mandate for website design and development was to showcase the range of services in a user-friendly manner that facilitate lead generation.


Simplicity, aesthetics and elegeance the focus of website for architects/interior design house
Digital agency On Target has completed the website development for an award-winning Mumbai-based architectural/ interior design firm, We Design Studio. The brief was to develop a website that was elegant and aesthetically pleasing, with the firm's work doing the talking. This light-on-text, mobile-optimised website reflects the company's exclusive focus on a niche clientele.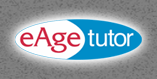 Online education provider succeeds with organic social media marketing
Navi Mumbai based social media agency On Target Marketing has helped India's leading spoken English training provider, eAgeTutor.com achieve new levels of success with social media marketing especially on Facebook. Founded on a sound social media strategy of creatively delivering interesting and useful content, the Facebook page of the online tutor has witnessed a 300% increased in fan base in a little over 3 months. Not only has the following increased, but so has the user engagement which in turn has led to both traffic to the company's website and leads for the business.


On Target is appointed digital marketing agency of choice for top sports management company
Procam International, one of India's leading sports management companies, has selected On Target for executing digital marketing activities for one of its important events, the Coca-Cola Cricket Cup. On Target's remit is to build online visibility for this prestigious event with search and social media marketing.


On Target bags SEO contract from online retail venture of multi-national J.E. Hammer group
Further strengthening its portfolio of digital marketing clients in the e-commerce space in India, On Target will plan and execute a SEO strategy for Omved Store, a fast-growing online shopping site for 100% natural well-being products. Omved is a venture of the J.E.Hammer Group, a multi-national, multi-business German conglomerate.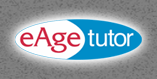 On Target leads digital marketing for online tutoring provider specializing in spoken English
Company will provide its full range of digital marketing services including SEO, paid search engine marketing/ advertising, social media marketing as well as online media planning and buying. On Target's mandate is to maximise online visibility and lead generation for eAgeTutor and help establish it as the No.1 provider of online spoken English training in India.

E-commerce start-up taps On Target for online marketing
Delhi-based Benor Organics, which specializes in organic products, will work with the Mumbai digital marketing company to create online visibility and drive web sales for its recently-launched e-commerce store, DeshSe (www.deshse.com). As the web marketing partner for the online retailer, On Target will provide strategic consulting as well as execute SEO/SEM and social media marketing to help DeshSe successfully roll-out pan-India during the course of the year.

Luxury hotel in Navi Mumbai selects On Target for social media marketing
On Target has been appointed the social media marketing agency of choice for Royal Tulip, a luxury hotel in Kharghar, Navi Mumbai and part of the international Louvre chain of hotels. A prestigious addition to its digital marketing portfolio in the travel/hospitality sector, the contract with Royal Tulip reflects On Target's growing expertise in Facebook marketing and advertising and other social media channels.

On Target Marketing wins Search Engine Marketing (SEM) contract from Mantri Developers
On Target Marketing, a Navi Mumbai-based online marketing company specializing in SEO is pleased to announced that it has bagged a new search engine marketing contract from Bangalore-headquartered Mantri Developers, a well-known name in the Indian real estate market.

e-Mudhra awards SEM contract to On Target Marketing
e-Mudhra, a certified provider of digital signature devices has awarded a search engine marketing (SEM) contract to Mumbai based online marketing company, On Target Marketing Solutions.

On Target Marketing migrates Overseas Migration Consultants to BBCMigration.com
Mumbai-based internet marketing company, On Target Marketing Solutions has completed the web site re-design and development for Overseas Migration Consultants. In addition to a complete makeover of the website user interface, the latter have moved their website to a new domain, www.bbcmigration.com.


Our Services
Contact Us
Clients & Verticals